Our trademarks
We produce our products in 3 different quality-price level. Today we have 4 different registered trademarks:
Verso Powerflex Bio, Verso, Powermaster and Traktor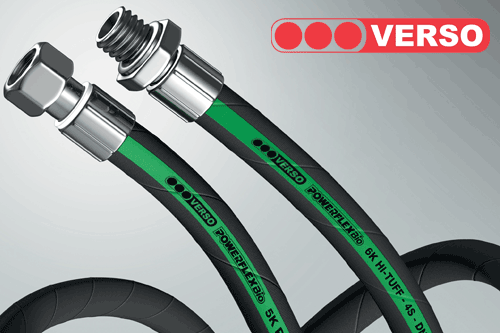 VERSO POWERFLEX BIO
We produce hydraulic hoses on the facilities on one of the best World producers – Alfagomma Hydraulics S.p.A. We can set that brand to PROFESSIONAL class in our range, one of the most expensive and quality brand in Russia. All hoses branded VERSO POWERFLEXBIO tested to be use for 1 mln impulse cycles. Its a new generation in hose range. They are more flexible, light and powerful.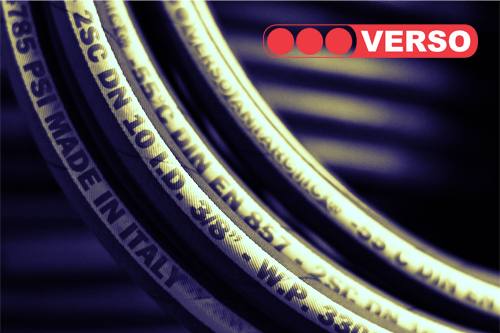 VERSO
It is a famous brand in Russia and CIS countries since 2007. We offer most of the products of this brand in STANDARD class of our range. The main aspect of our decision was the best combination of quality-price level. We produce hydraulic hoses in Italy, some other products in Great Britain and Germany, Finland and Turkey. We sell our products in 16 different countries all around the world. We produce hydraulic hoses, industrial hoses, fittings, thermoplastic hoses, plastic safe spirals, hydraulic tubes under the name of VERSO. Same quality as PROFESSIONAL but less prices - that is the main purpose of our customer when they prefer STANDARD class.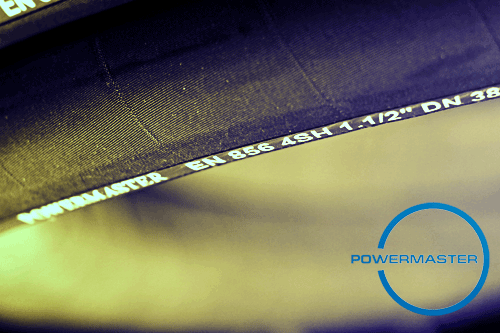 POWERMASTER
One of the most important in sales volumes is BASIC class for the moment. We produce hydraulic hoses, fittings and adaptors, quick couplings under the name of Powermaster. We choose the quality instead of the cost as our aim of the class development. Choosing one of the bests Chinese and Taiwan producers we focus our attention on stability. Powermaster trademark was registered on 2007.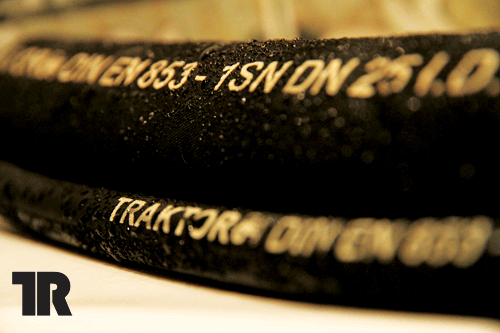 TRAKTOR
We also have TRAKTOR brand in Basic segment of our range.
The perfect combination for those who need the best product on lowest price. By the way its one of the most expensive product in competition with low-costers. The reason is the quality control on each shift. We offer the same quality parameters as POWERMASTER but different raw materials. All production is being to certified to ISO 9001.